Episodes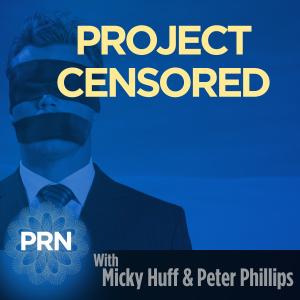 Tuesday Jul 19, 2022
Tuesday Jul 19, 2022
For the first half of this week's show, Mickey brings on three guests to discuss the upcoming 2022 Whistleblower Summit and Film Festival in Washington, DC (www.whistleblowersummit.com). They also make the case for a broader public understanding of what whistleblowing is, and who is a whistleblower.

Then in the second half-hour, Eleanor Goldfield and her guest look at the recent election in Colombia, which saw leftist candidate Gustavo Petro

winning the presidency and Afro-Colombian environmental activist Francia Marquez the vice-presidency.
Notes:
Michael McCray and Marcel Reid are the co-founders of the International Association of Whistleblowers.

McCray is also General Counsel for the Federally Employed Women Legal Education Fund. Reid is a former member of the Pacifica Radio National Board.
Marsha Warfield is a nationally-known comedian and actress, and will be hosting some events at the Whistleblower Summit.
Gimena Sanchez is a staff member at the Washington Office on Latin America (www.wola.org).