Episodes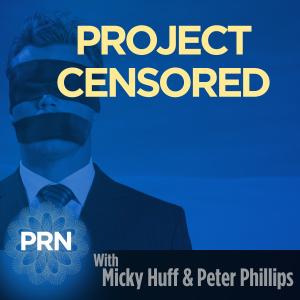 Tuesday Jan 25, 2022
Tuesday Jan 25, 2022
Prof. Aviva Chomsky joined Mickey for a Zoom lecture in April 2021, an event presented by Project Censored and KPFA radio.
The occasion was the release of her new book, which revisits Central American history, especially the wars of the 1980s and
their ongoing consequences. This week's program presents excerpts from that event.
This is a rebroadcast of a previously-aired Project Censored Show.

Aviva Chomsky, eldest daughter of Noam Chomsky, is professor of history at Salem State University in Massachusetts;
her field is Latin American studies. She's written extensively about immigration, and also has been involved in Latin American
solidarity work for over a quarter-century. Her book, 
Central America's Forgotten History
, is published by Beacon Press.
Music-break information:
1) "Marwa Blues" by George Harrison
2) "Ride Across the River" by Dire Straits
3) "Phoenix" by Wishbone Ash