Episodes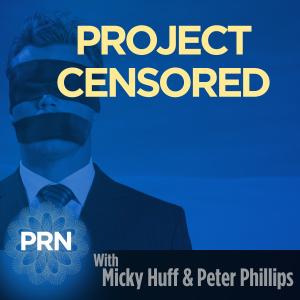 Wednesday Dec 15, 2021
Wednesday Dec 15, 2021
Program Summary:

Project Censored's new annual volume will soon be available. "State of the Free Press 2022"
includes the well-known 'Top 25' censored stories of the preceding year, as well as many more chapters of media analysis.
Andy Lee Roth and Steve Macek of Project Censored spend the hour with Mickey to 
discuss the new book, and also explain

Project Censored's procedures for identifying and compiling under-reported stories.

Andy Lee Roth is associate director of Project Censored; he holds a PhD in Sociology from UCLA and has published widely on media issues.

Steve Macek teaches Communications and Media Studies at North Central College in Illinois.
Roth and Macek are co-coordinators of Project Censored's Campus Affiliates Program.