Episodes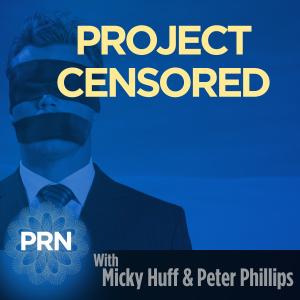 Wednesday Jul 14, 2021
Wednesday Jul 14, 2021
How did the dominant corporate media cover Joe Biden's first 100 days as President? And how has media coverage of
Biden differed from that given to Donald Trump?  Mickey is joined by Emil Marmol and Nolan Higdon to discuss a forthcoming article

the three of them wrote on these topics.

Then Jennifer Lyons speaks about her new academic study of left-populist podcasts, and how their perspectives differ from those of

legacy media such as cable TV.
Nolan Higdon teaches at California State University, East Bay. He and Emil Marmot are frequent contributors to Project Censored.
Their forthcoming article will be titled, "Returning to Neoliberal Normalcy."
Jennifer Lyons teaches History at Diablo Valley College; her forthcoming article on left-populist media was coauthored with Nolan Higdon.