Episodes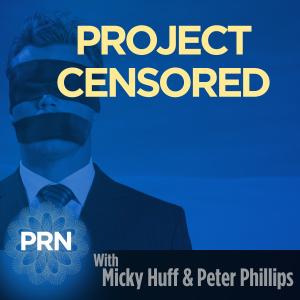 Tuesday Jun 30, 2020
Tuesday Jun 30, 2020
Mickey's guest for the hour is Nolan Higdon; their subject is fake news and Higdon's forthcoming book,
"The Anatomy of Fake News." Their discussion includes a look at the long history of fake news, 
as well as Higdon's proposed checklist for identifying a story as fake news.  

Nolan Hidgon teaches teaches history and media studies at California State University, East Bay, 
and is a frequent contributor to the annual Project Censored books. He and Mickey Huff are the authors 
of the recent book "United States of Distraction."

Music-break information:
1) "Lucifer" by the Alan Parsons Project
2) "Daily News" by Tom Paxton
3) "Pipeline" by the Alan Parsons Project
the Project Censored Show:
Host: Mickey Huff
Producers: Anthony Fest & Dennis Murphy