Episodes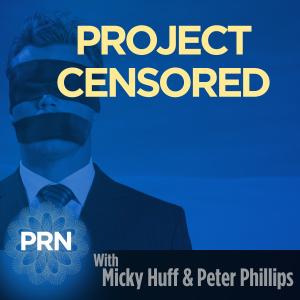 Wednesday May 06, 2020
Wednesday May 06, 2020
This week's program focuses on the media's response to the Coronavirus epidemic.
Mickey's first guest, Nicholas Baham, outlines his "Covid Chronicles," a continuing collection
of interviews from people around the US -- especially from communities neglected in 
corporate media -- about how the coronavirus is affecting their lives. In the second half of
the program, Anthony Dimaggio explains how big media has been unable to hold Trump
to account on the epidemic; he also examines why right-wing protests against social
distancing have received more news coverage than the much more significant actions of
"front-line" retail workers and medical personnel.
Notes:
Nicholas Baham III teaches Ethnic Studies at California State University, East Bay, and is the creator of the
"Covid Chronicles," available via Project Censored. Anthony Dimaggio teaches Political Science at Lehigh University
in Pennsylvania, and is a frequent contributor to Counterpunch.org.  His most recent article can be found at
Music-break info:
1) "Beck's Bolero" by Jeff Beck
2) "Ride Across the River" by Dire Straits 
3) "Marwa Blues" by George Harrison
the Project Censored Show:
Producers: Anthony Fest and Dennis Murphy