Episodes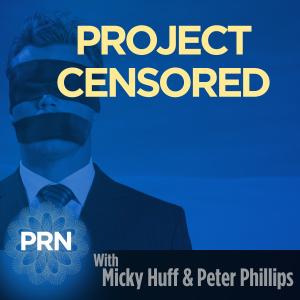 Tuesday Feb 22, 2022
Tuesday Feb 22, 2022
Program Summary:

Eleanor Goldfield returns to the program to address several topics in media and world events, including the ongoing scandal of Julian Assange's imprisonment,

the folly of threatening Russia, and the shallowness of commercial media.
 Then media scholar Nolan Higdon revisits the program to explain how tech giants

are infiltrating the classroom by sponsoring carefully-tailored "media-literacy" course materials.
Eleanor Goldfield is a journalist, artist, and organizer; her web site is 
www.artkillingapathy.com
 She also produced a documentary, 
Hard Road of Hope
,
about West Virginia communities confronting pollution from fracking (
www.hardroadofhope.com
). The Craig Murray article she mentions (about Julian Assange)
Nolan Higdon is a lecturer in education at the University of California Santa Cruz campus. He's also the author of the book "The Anatomy of Fake News."
His recent article (co-written with Allison Butler) is titled "Time to Put Your Marketing Cap On." It appears in the Review of Education, Pedagogy and Cultural Studies.