Episodes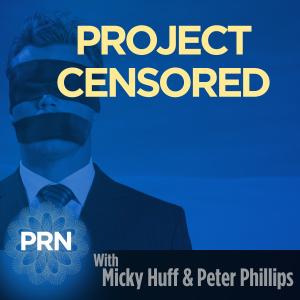 Tuesday Feb 22, 2022
Tuesday Feb 22, 2022
Program Summary:

After several visits as a guest, Eleanor Goldfield joins the program as co-host with Mickey Huff.

In the first segment of this week's show, Kevin Gosztola delivers a brief update about Julian Assange's case.

Then Jayeesha Dutta speaks with Eleanor about a possible future for the Gulf of Mexico that doesn't include

hazardous offshore oil drilling. In the final segment, Alan MacLeod looks at a purported fake-news watchdog,

Graphika, which actually is staffed by numerous retired military, CIA and NATO personnel, and dismisses
many domestic alternative media organizations as tools of foreign "enemies."

He has covered the Julian Assange legal proceedings in the UK from the beginning,
as well as other press-freedom and whistleblower cases.
Jayeesha Dutta is co-founder of AnotherGulf.com; she also works with the Climate Justice Alliance.
Alan MacLeod is a media scholar and a senior staff writer at Mint Press News.